Strength in
Resources.
Safety. Quality. Service. Feeney Utility Services Group leverages the resources and strength of the largest natural gas utility service provider in the Northeast and Mid-Atlantic United States to deliver safe and quality turn-key services to the utility industry.
SCROLL
EXPLORE WHAT MAKES US DIFFERENT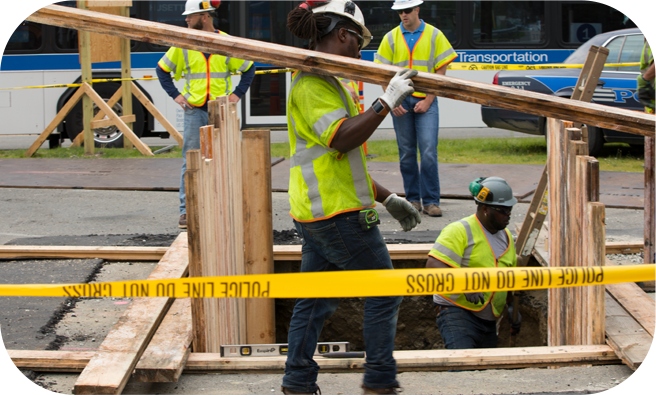 Safety Is Paramount
We invest heavily in our shared commitment to the safety of our crews and the public to ensure we deliver quality utility projects in the safest manner possible.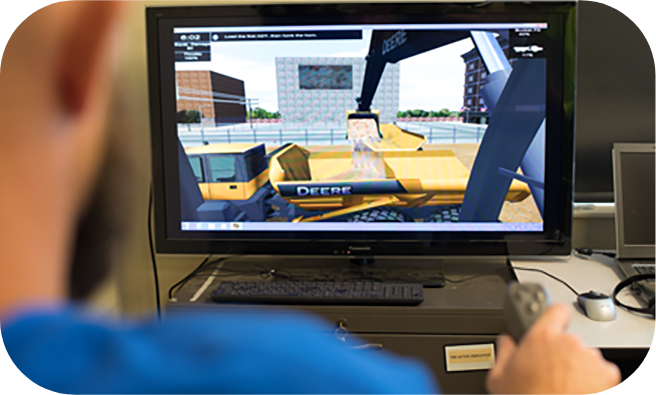 State-of-the-Art Training
Because safety begins with proper training, Feeney Utility Services Group companies provide their 1,200+ employees with specialized, innovative training programs.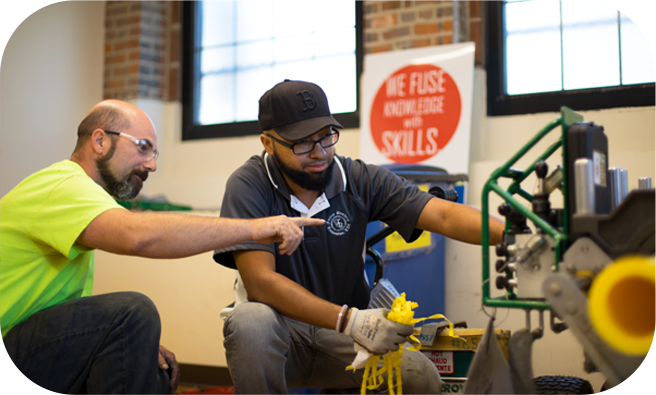 Setting the Standards in Innovation
We dedicate significant resources to staying ahead of the curve when it comes to deploying equipment and training to achieve superior compliance and safety.
Superior Compliance
Feeney Utility Services Group employs stringent internal quality controls and continual worksite auditing while adhering to customer and regulatory requirements. from conception
to commissioning
Engineering & Design
Our experienced team of highly motivated engineer and design professionals provides a true balance of intelligent design, cost effectiveness, and constructibility in our extensive resume of gas design, planned residential and commercial developments, mixed-use communities, and many other utility design projects.
Distribution Systems
Transmission Mains
Meter & Regulator Stations
Purchase Point/Gate Stations
Feasibility Studies
Land Surveying
Permitting & Approvals
Horizontal Directional Drill Design (HDD)
Project Execution
Our trained and qualified workforce performs at the highest standards in the industry and utilizes the most up-to-date equipment to perform turn-key services for our clients, from engineering to installation.
Distribution Pipeline Replacement & Installation
Vacuum Excavation
Pipeline Repair & Maintenance Restoration
Fusion, Welding, Pipefitting
Commissioning
Land Clearing
24/7 Emergency Response
Owner Support Services
We utilize our licensed, in-house workforce to provide customers with the comprehensive services they need from start to finish, eliminating the burden of sourcing multiple contractors to perform a single utility service project.
Project Management
Contract Management
Resource Management
Training & Qualification (Trainers & Facilities, Custom Curriculum Development)
Safety & Compliance Auditing
Camera Services
Mark-Outs
As-Built Plans
Traffic Control Management
our companies
Feeney Brothers Utility Services
A key service provider building and maintaining distribution infrastructure for the Northeast's largest natural gas utilities, Feeney Brothers is an industry leader in safety, training, and quality.
Utility Services: The Feeney Way
The DDS Companies
The natural gas industry, from producers to utilities, looks to DDS for innovative engineering solutions and first-in-class infrastructure services throughout New York, Pennsylvania, West Virginia, and Ohio.
Team + Vision = Solution2